Alpes Léman Conseil is an independent consultancy firm specializing in national and international relocation.
Created in the fall of 2003, Alpes Léman Conseil offers logistical support to families relocating to Haute-Savoie and Pays-de-Gex. We facilitate the organization of the various aspects of the relocation, in order to reduce, as much as possible, stress, waste of time and costs for employees, their families and employers.
In accordance with the ethics of the profession, we do not receive any remuneration, directly or indirectly, from the real estate agents or landlords we call upon. This guarantees our independence.
Alpes Léman Conseil SAS is, by choice, a one-person company. This ensures that all operations are handled by one, and only one, person from beginning to end.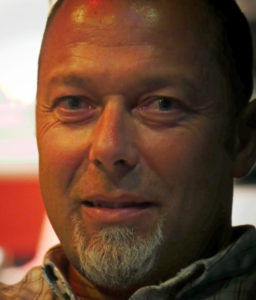 Benoit JANVIER has a 15-year executive experience in multinational companies, mainly at national and international marketing management positions.
He has initiated, designed and led numerous international product launches, led the formulation and implementation of strong brand marketing and communication strategies in nearly 30 countries, imagined brand positioning and orchestrated their translation into the different elements of the marketing mix.
In 2003, he decides to move on to a second career, and creates his own structure to benefit business executives from his personal experience of expatriation and relocation.
A company integrated in the profession

Alpes Léman Conseil S.A.S. is a member of FAR&mg, the "Federation of Actors of Relocation and Geographic Mobility". This union brings together professionals and actors of this business, in France and Internationally.
As an active member of this professional organization, Alpes Léman Conseil S.A.S. can rely on partners in France and abroad, to provide comprehensive solutions to its customers. We also have an active role in the evolution of the Relocation business by participating in numerous projects involving institutional and corporate stakeholders.